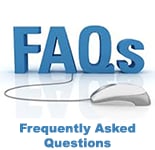 What Do I Do After An Accident?
Accidents happen. It's that simple. But ensure you are safe by moving the vehicle in a safe, well lit area. Then call the police and ambulance if you need one. Gather your drivers license and insurance card for the police. Use a camera or smartphone to take pictures of the damage.
Where Do I Go?
The damage is done. Now it is important you take your vehicle to a capable facility that can repair your vehicle. You should contact your insurance company and tell them you are bringing the vehicle to Tom Bush Collision Center. 
Does Tom Bush Collision Center Repair just BMW, VW, Mazda or MINI?
No, we are a state of the art collision repair facility and we are capable of repairing any make or model, foreign or domestic, no matter the extent of the damage.
Does Tom Bush guarantee repairs?
Yes, Tom Bush Collision Center guarantees craftmanship and paint on every repair for as long as you own your vehicle. All manufacturers warranty parts for up to 2 years.

Can Tom Bush Collision Center assist me in getting a rental car?
Yes, we can assist you in setting up a rental car while your vehicle is at our shops for repair.
Can I use Tom Bush Collision Center even if my insurance company recommends someone else?
Yes, you can always bring your vehicle to Tom Bush. Your insurance company can not tell you where to repair your vehicle. Some insurance companies will try to convince you or steer you to get your vehicle repaired at one of their PREFERRED shops. This is typically a shop that gives insurance companies special deals. These special deals usually come at your expense which could compromise your safety and the quality of repairs. 
If this happens to you, please contact Tom Bush Collision Center at 904.743.1144 and we will assist you through this unfortunate practice.
Why is Tom Bush Collision Center different than all the other shops?
There are many reasons why we consider ourselves different. First, we are the ONLY Factory Certified Collision Repair Center for BMW and Volkswagen in N.E. Florida and S.E. Georgia. We also have the latest state of the art facility that can handle any size repair. We have Factory certified technicians that have many years of experience. We use water based paints materials which are more environmentally friendly. We can go on and on, but please stop by and let us show you why we are different.